Brighter Tomorrows - 2020 Holiday Appeal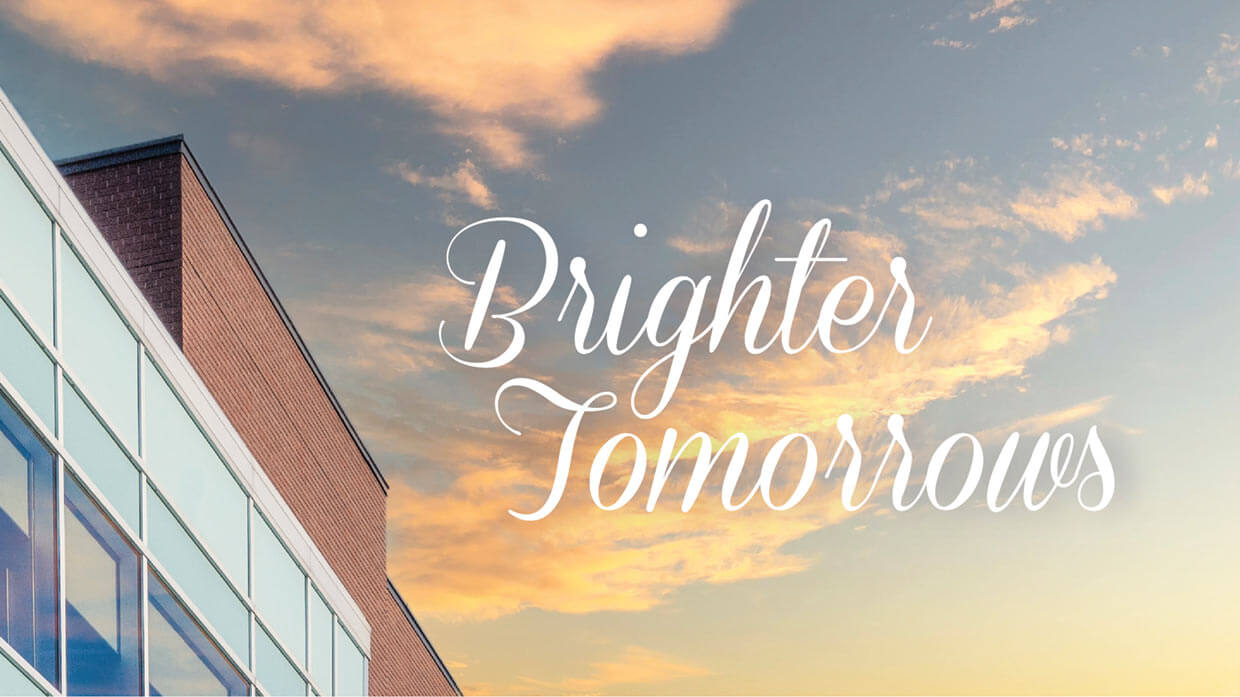 The past months have been challenging with the world in a state of constant change. What hasn't changed is the community's need for timely health care: to locate internal bleeding, to map blood flow to the brain, to diagnose blood clots. These patients need careful medical treatment to give them their best chance at recovery – and they need access to precision CT imaging.
With the help of the RMH Chief of Radiology, Dr. Mario Voros, the RMH Foundation is launching the Brighter Tomorrows holiday appeal to help replace the community's CT scanner.
"I've been a Radiologist at the Ross for 15 years now, and I call the hospital's CT scanner 'the workhorse' of the Diagnostic Imaging department," said Dr. Voros. "It's one of our most vital pieces of hospital equipment and provides life-saving support to the Emergency department day and night."
Computerized Tomography scanning combines a series of images taken from various angles to create cross-sectional views of a patient's bones, blood vessels and soft tissues. Our CT scanner allows radiologists such as Dr. Voros to confidently diagnose disease and injuries, to provide precise direction for surgeries, and to guide cancer treatments.
At the Ross, the CT team conducts more than 12,000 scans every year. The scanner is in almost constant use. After ten years, however, the CT scanner is reaching the end of its useful lifespan. "It's imperative that we replace it immediately," said Dr. Voros.
"It was community donors that made it possible to buy the first CT scanner 20 years ago, and the second CT scanner 10 years ago," said Erin Coons, RMH Foundation CEO. "We're asking for your help once again. The CT scanner is vitally important to our patients' timely diagnosis and treatment. We hope people will support this appeal and help the hospital replace our community's aging CT scanner with new technology that can produce high quality images and more accurate data, faster and with a lower dose of radiation."
"We all look forward to brighter tomorrows," said Heather Richardson, RMH Foundation Board Chair. "Please watch your mailbox for Dr. Voros' letter or visit the Foundation's website to give online. By working together, we can ensure our hospital is equipped with the tools that help give patients their best chance at recovery."
View or download the 2020 Holiday Appeal letter