100 Kids Who Care support patients with gift for the OR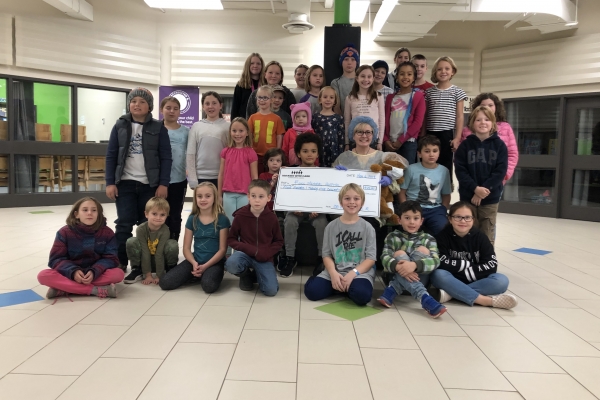 November 7, 2019 - Imagine a group of children sitting together, learning about important community causes and discussing the helpful deeds they've done lately. That's the 100 Kids Who Care.
On November 6, the 100 Kids Who Care Kawartha Lakes invited the Ross Memorial Hospital Foundation to attend their meeting and explain how a donation from their group would help patients in the Operating Rooms.
"The tools the doctors and nurses use to help patients are amazing," said Kim Coulter, RMH Foundation Communication Specialist. "Some of them look a lot like what you see in your sewing kits and tool boxes at home, and some of them are thigh-tech tools with special computers and monitors to make sure patients' breathing and heart rates are healthy during an operation. A donation from the 100 Kids Who Care would help make sure the doctors and nurses in the operating rooms have all of these life-saving tools ready at the patients' bedside during an operation."
Together, the group presented a donation of $425 to be directed to needs in the OR.
"The Foundation is honoured to receive this generous donation from the 100 Kids Who Care," said Erin Coons. "It's wonderful to see these kids learning about philanthropy and the impact they can make in their own neighbourhoods at such a young age. Keep up the incredible work!"