Advancing Care Close to Home: Kawartha Lakes Council and Ross Memorial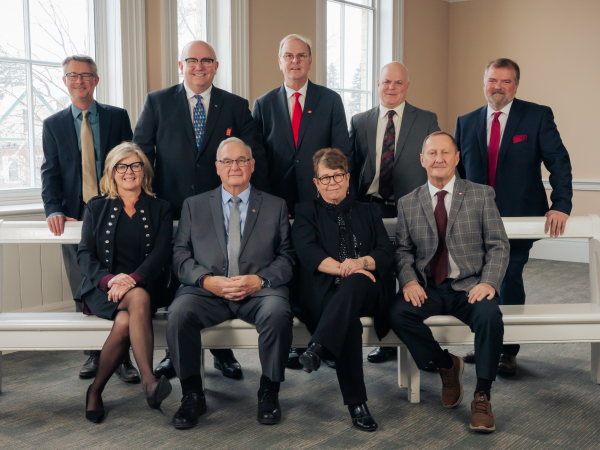 August 2, 2023 - Patients throughout Kawartha Lakes count on the Ross Memorial. To ensure our hospital is equipped to care for our growing community, Kawartha Lakes' Municipal Council is investing in the Ross with a strong show of support.
Members of Council voted unanimously to approve a $1 million grant to the Ross Memorial Hospital Foundation that will transform the patient experience, improve patient care and outcomes and grow services and spaces. Priority capital projects include the community's new MRI and CT Scanner; the Clinical Information System that connects bedside tools, imaging and test results to patients' digital medical records; the expansion and modernization of the Emergency Department and Intensive Care Unit; and essential equipment such as the new fleet of advanced IV pumps.
"There's no better place to invest in our community's health than the Ross Memorial Hospital," said Mayor Doug Elmslie. "Council was pleased to unanimously support the Ross' current capital campaign with $1 million in funding to ensure equipment and technology keeps pace with needs."
"Our municipal government recognizes that the hospital's needs are the community's needs," said Tim Shauf, RMH Foundation Campaign Chair. "While the provincial government funds operating and administrative costs at the Ross, it does not cover the cost of new and replacement medical equipment and technology. We're grateful to our City Councillors for maintaining this vital partnership and prioritizing the health of our community."
The Municipality's grant of $1 million in 2022 was also directed to these capital priorities at the Ross Memorial which are already impacting patient care. The community's new MRI and CT Scanner are now in place, helping physicians diagnose and treat disease and injuries, in greater detail and faster than ever before. The implementation of the Clinical Information System is one of the most important transformations in care in a generation, improving timely access to patients' health information, and expediting the best clinical decision making and treatment.
The Municipality's 2023 grant comes from its budget surplus. City of Kawartha Lakes Council has supported the Foundation with gifts totaling more than $9 million since 2002.
PHOTO: City of Kawartha Lakes Council includes Eric Smeaton, Mike Perry, Ron Ashmore, Dan Joyce, Emmett Yeo, Tracy Richardson (Deputy Mayor), Doug Elmslie (Mayor), Pat Warren, Charlie McDonald