Dunsford & District Lions Club helps RMH to help others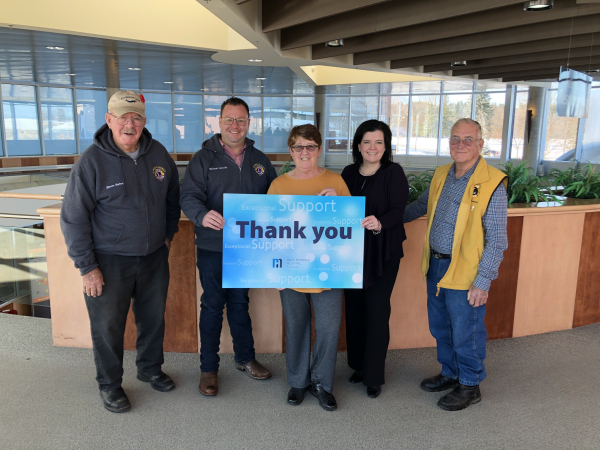 November 12, 2019 - Members of Lions Clubs know that whenever a Lions Club gets together, problems get smaller — and communities get better.
Since 1982, the Dunsford & District Lions Club has been supporting neighbourhood needs through its members service and fundraising initiatives that benefit community causes.
This spring, the Lions embraced the opportunity to support breast cancer care at Ross Memorial Hospital by hosting a fundraising raffle at various Kawartha Lakes events between May and October.
Today, Dunsford Lions Michael Jancsik, Simon Bates, Therese Scheer and Doug Kennedy visited the Ross Memorial to present a donation of $2,352.62 to Erin Coons, RMH Foundation CEO.
"The Dunsford and District Lions are not only committed to their community, they're also impacting the health of people throughout the City of Kawartha Lakes," said Erin Coons. "We couldn't be happier to partner with them and give patients their best chance to beat breast cancer."