Golf Tournament gives back to programs that helped patient back to health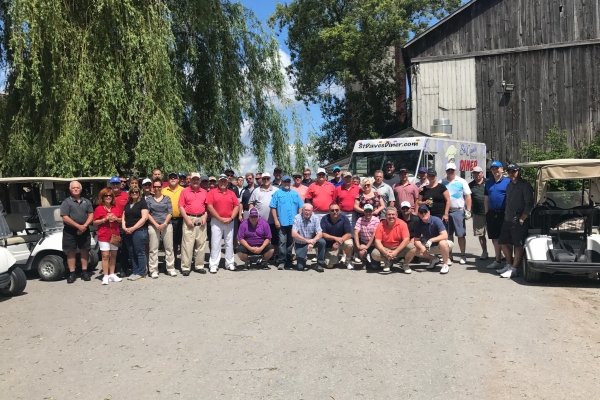 June 29, 2017 - Andrew King's ticker trouble led to open heart surgery in 2013. Following his procedure, he participated in the Cardiac Rehabilitation and Diabetes Education programs, both part of the Health First chronic disease prevention and management program at RMH.
Grateful to the program teams that helped him to regain his health, King wanted to give back. In 2015, he decided to host a golf tournament as a fundraiser for the two programs.
The Kawartha Lakes Lift and Truck Inc. Golf Tournament took place June 19th with 47 participants. Together they raised $4,200 for the Cardiac Rehabilitation and Diabetes Education programs.
"How kind of Andrew King's group of golfers to help out by helping others who also need cardiac care," said Erin Coons, RMHF Executive Director. "Andrew King is truly paying it forward."
About the programs
The RMH Cardiac Rehabilitation team assists people who have had a heart attack, heart surgery, symptoms of heart disease, or those who are at high risk of developing heart disease. The program provides education, exercise, monitoring and support for participants and their families.
The RMH Diabetes Education program offers individual appointments and group education sessions about living with and managing diabetes. Clients learn about blood glucose testing, carbohydrate counting, heart health, and health maintenance.