John Lindsay Memorial Golf Tournament is Defining Care at Ross Memorial Hospital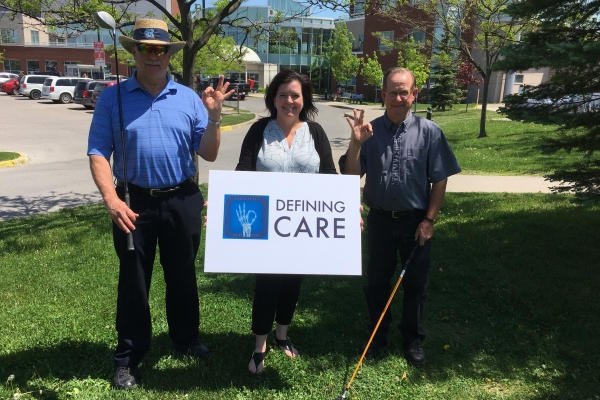 May 28 - The decision John Lindsay made in 1975 to gather some friends for a fundraising golf tournament was a defining moment. It launched a legacy that continues to touch friends and impact local patient care 43 years later!
In April, the golfers who participated in the John Lindsay Memorial Golf Tournament in Niagara Falls raised $2,275 to help the Ross Memorial Hospital purchase new X-ray equipment. Today, tournament organizers Greg Welton and Les Fowler presented the donation to Erin Coons, RMH Foundation Executive Director.
"We're profoundly grateful that the organizers of the John Lindsay Memorial Golf Tournament have made the Ross Memorial Hospital Foundation a part of this special tradition," said Erin Coons. "By supporting our Spring Appeal for new X-ray technology, this group of golfers is enhancing care for people of all ages."
After 100 years, X-ray technology is still among the most trusted tools physicians count upon to diagnose injury and illness. More than 100 X-rays are performed at the Ross every single day.