Local Students mark Week of Wellness with donation to RMH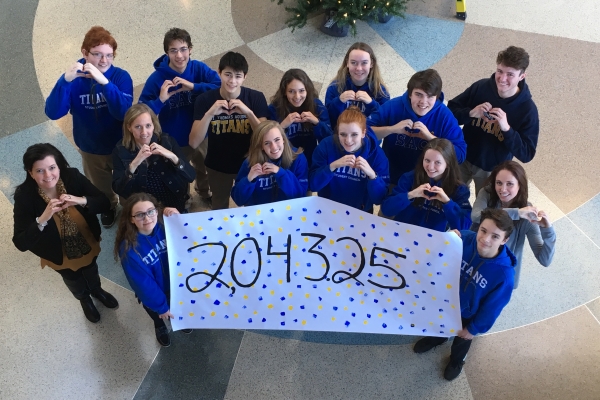 November 28, 2017 - The Ross Memorial Hospital Foundation is honoured to be St. Thomas Aquinas Catholic Secondary School's charity of choice following the students' annual Week of Wellness.
Each year the student body participates in the Week of Wellness, which features health and wellness activities and information sessions. This year, the Week of Wellness ran from November 6-10th.
Today, the STA Student Administrative Council visited the Ross Memorial to present the proceeds of their Week of Wellness fundraising efforts, $2,043.25, to Erin Coons, RMHF Executive Director.
"We're truly honoured to be chosen by the students at St. Thomas Aquinas to receive the funds raised through their Week of Wellness activities. And how fitting that they're here on Giving Tuesday to make this donation that will benefit local patients," said Erin Coons. "The students' generosity is greatly appreciated here at the Hospital. They're clearly living the school's mission: learning, leadership and service."