Valu-mart Staff and Customers support Heart Health at RMH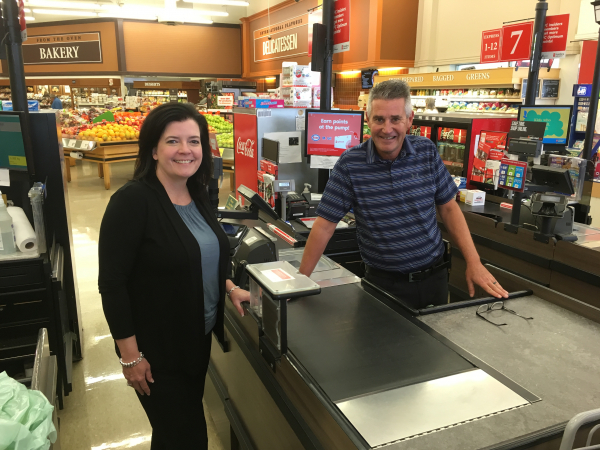 July 31, 2019 - As dedicated supporters of their community, the staff at Valu-mart in Lindsay are pleased to support their corporate 'Give a little—Help a lot' fundraising effort by participating twice a year. In the fall and again this summer, customers at Valu-mart were given the opportunity to support cardiac services at Ross Memorial Hospital while they checked out their groceries.
Today, Valu-mart owner Mark Reid presented Erin Coons, Foundation CEO, with a cheque for $801—the proceeds from the contributions that were collected between June 30 and July 13. With this gift, the contributions from Lindsay's Valu-mart staff and customers for cardiac services since 2016 totals $4,385.40.
"I'd like to thank the Valu-mart team and everyone who gave to the 'Give a little—Help a lot' campaign to support our local patients," said Erin Coons. "These funds support our cardiac and pulmonary services at the Ross, including our Cardiac Rehabilitation program, which supports people who have had a heart attack, heart surgery, symptoms of heart disease, and those who are at high risk of developing heart disease. What a wonderful example of our generous community playing a role in patient care."