WE ARE THE ROSS: Bill Charlton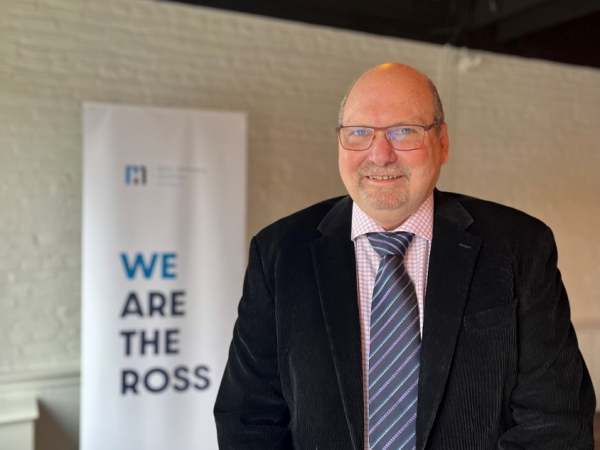 July 24, 2023 - Bill Charlton knows that the best communities don't just happen – people make them better through their community support. He added the Ross to his long list of volunteer interests when he joined the Hospital's Board of Governors in 2012. With a comprehensive understanding of the Hospital's areas of excellence and opportunity, he joined the RMH Foundation Board of Directors in 2022.
Currently retired, Bill's extensive experience as Managing Director of WFC Financial Services is an asset in his volunteer governance role, which involves setting strategic priorities and ensuring they're met, monitoring the success of fundraising and stewardship efforts and ensuring financial resources are managed appropriately.
Bill has been a member of the community for almost 20 years and has been a patient at the Ross. He values all of the Hospital's services and wants to see them grow as our local population doubles over the next decade. During his time with the Foundation Board, he's learned a great deal about the importance of fundraising to support ongoing Hospital needs.
"The Hospital brings people of Lindsay and the City of Kawartha Lakes together, and public support for the Ross demonstrates our community's need and desire for high quality medical services that are locally administered."
When asked what the phrase 'WE ARE THE ROSS' means to him, Bill replied: "A community hospital."