Online Giving
For your convenience, Ross Memorial Hospital Foundation now accepts online donations with the help of CanadaHelps.org!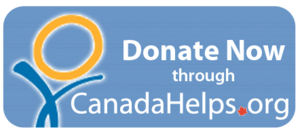 CanadaHelps, a public charitable foundation, is Canada's only donation portal that provides access to all of Canada's 80,000 charities, from national organizations like national cancer charities to smaller groups like local hospitals such as ours.
For donors, CanadaHelps.org simplifies the donating process, making it easy, quick and secure. On any pages where you share personal information or perform financial transactions, CanadaHelps.org encrypts your data using Secure Socket Layers (SSL), allowing you to send and receive information without the worry of having it intercepted.
For charities like ours, CanadaHelps.org provides a cost effective alternative to setting up our own online donations programs: there is no set-up fee, no annual charges and charities receive immediate notification when a donation is received.
To donate online, simply click the "Donate Now" button that appears on this and other pages on our site. It will automatically direct you to our giving page on the CanadaHelps.org website where step-by-step instructions are provided.
Curious to know what your donation tax credit will be? Use the Canada Revenue Agency's Donation Tax Credit Calculator.
Thank you for continuing the Tradition of Giving.
Our charitable registration number is 11912 4121 RR0001.