We Are The Ross - 2023 Spring Appeal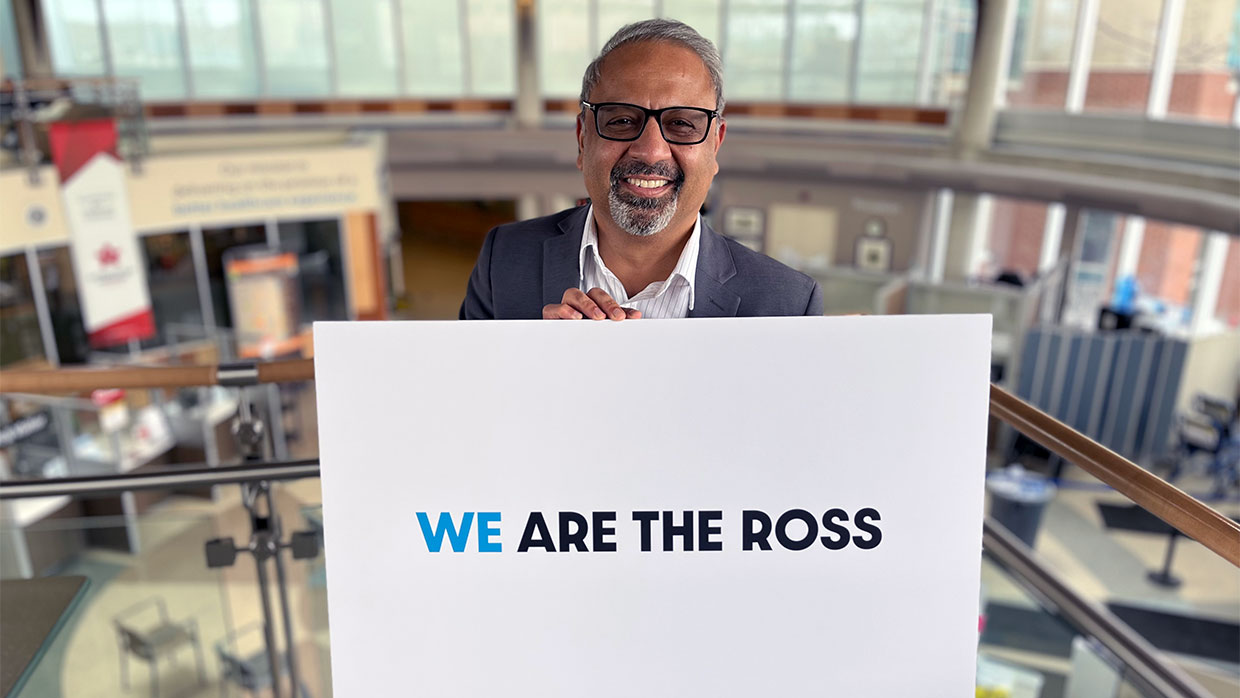 As our community grows, hospital services become even more important. So do the donors whose gifts help fund essential medical equipment and technology needs at Ross Memorial. From doctors to donors, we all play a role in patient care.
RMH Chief of Staff, Dr. Bharat Chawla is proud of the hospital team that works hard to care for our community — and he's grateful for the generous donors who ensure the team has the tools and technology needed to give patients the best care possible. These connections are life changing.
"At the Ross Memorial, we do our best to adapt our services to meet the needs of our community. As your healthcare needs evolve and grow, the Ross Memorial evolves and grows," said Dr. Chawla.
"We're grateful to be working with Dr. Chawla to raise awareness of essential technology and equipment needs from MRI and the CT Scanner to the new Clinical Information System that connects patients' digital health records to our diagnostic and clinical tools," said Erin Coons, RMH Foundation CEO. "We're mailing Dr. Chawla's letter throughout the Kawartha Lakes to give everyone the opportunity to have an impact on patient care. By working together, we're advancing care close to home."
"It takes all of us to keep the Ross functioning at the level we all expect, and to ensure we as a community have access to the best medical tools in a timely fashion," said Ryan O'Neill, RMH Foundation Board Chair. "Just as Dr. Chawla says—we all have some connection to the Ross Memorial Hospital. Whether we were born there, experienced a life changing event there, received care following an injury, work or volunteer there … we all count on the Ross."
Read for Dr. Chawla's spring appeal letter below, or follow the Online Donation link to make a gift. Together, WE ARE THE ROSS.
View or download the 2022 Spring Appeal letter