The Circle of Care includes Kawartha Credit Union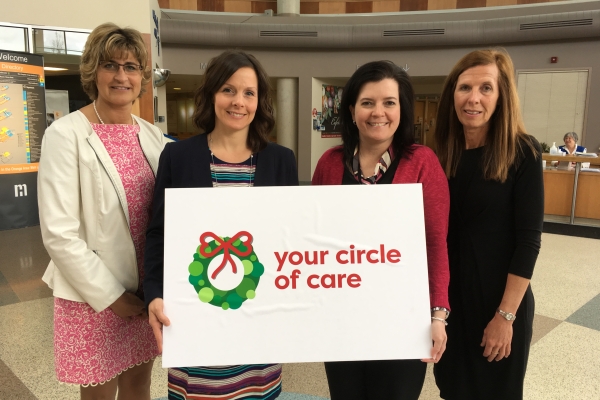 The Kawartha Credit Union's Community Involvement Program is taking a role in patients' safe surgery and strong recovery. Michelle Finley, Kawartha Credit Union's Lindsay Branch Manager, Rose Joudrie, Member Service Representative from the Little Britain Branch visited RMH on April 5th to present a cheque for $5,000 to Erin Coons, Executive Director of the RMH Foundation. They were joined by Veronica Nelson, who is a Vice President at the Ross Memorial, and Vice Chair of the Kawartha Credit Union Board of Directors.
The Kawartha Credit Union gift will contribute toward the cost of new orthopedic surgical tools and new cardiac monitors. At Ross Memorial Hospital, orthopedic surgery helps people whose lives are on hold — due to broken bones, wearing joints, limited mobility, and critical injuries. In times such as these, RMH needs many people in the OR to help: surgeons, anaesthetists, nurses – and donors.
Thanks to the generosity of donors such as Kawartha Credit Union, the Foundation has reached 96.7% of its total fundraising goal of $185,500.
"The Hospital doesn't receive provincial funding to cover the cost of this equipment. That's why it's so important to have the support of donors and organizations such as the Kawartha Credit Union," said Coons. "The circle of care involves all of us."